Swiftcom Technology Pte Ltd have hundreds of professional-quality full-powered 16 channel analogue, digital and 4g LTE walkie talkie walkie-talkie radios available for rent or hire.
Together with a wide range of earpiece / microphones, speaker-mics and headsets available for these radios, including "aircraft-style" full sound-blocking headsets, as well as leather cases with neck-straps for easy carrying. We also have compact 6-slot charger units available, so that the hirer can easily re-charge their hired walkies.
Our walkie-talkie radios have been rent or hired for music festivals, crowd control, event security, event stewarding, fun-runs, marathons, conferences, film-making, community events, fairs, village fetes, school fetes, sports days, car boot sales, football tournaments, stadium events, firework displays, notting hill carnival stewarding, religious festivals & processions, installations, office moves, drama / theatre events, lords cricket ground, local authority events, concerts, construction projects & road works, traffic & parking management, weddings, hotel banqueting, horse trials & other equestrian events, shooting, rugby tournaments, crane operations, political rallies & demonstrations, holidays & vacations and many other uses.
Email us at hello@walkietalkie.com.sg
View More
Rental 16 Ch PMR446 UHF Analog License Free Transceiver
Model: Swiftcom SC-F1
Package includes:
Antenna
Belt Clip
2000mAh Lithium Ion Battery
Earpiece with PTT Button
Pelican case
1 of 1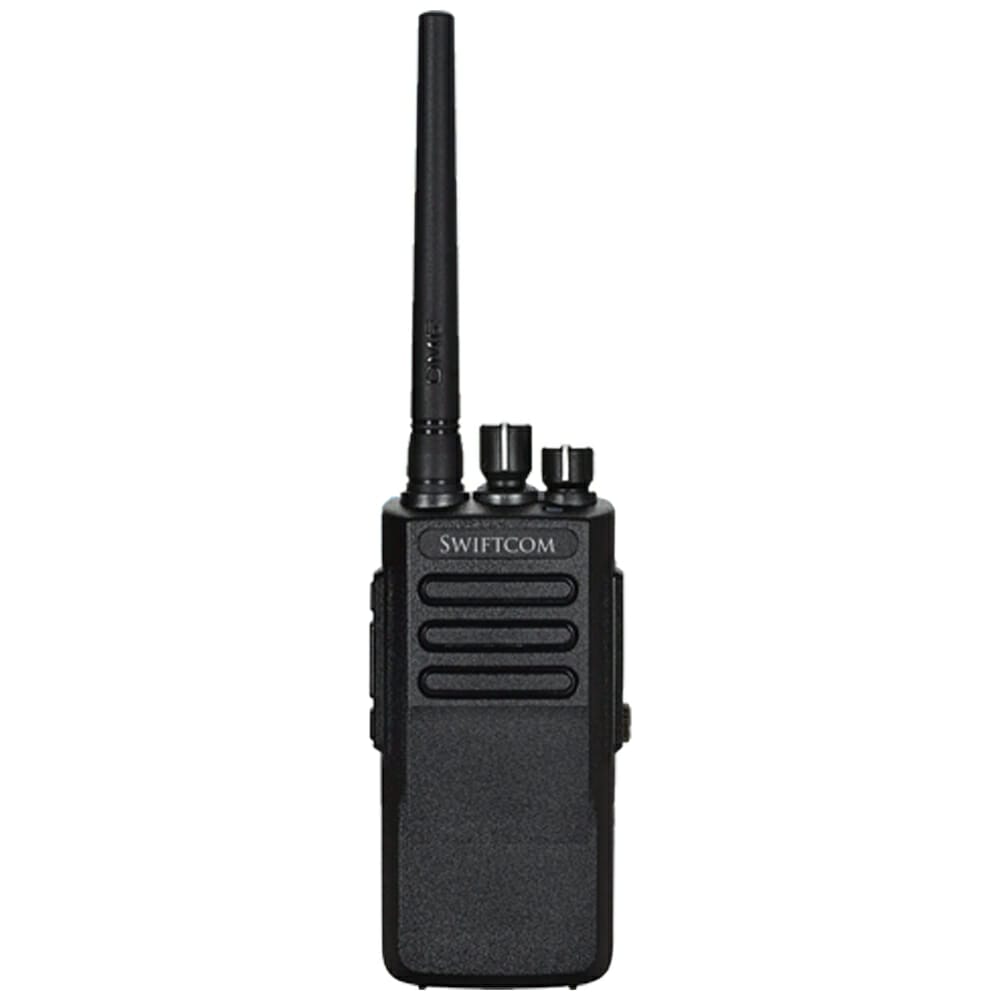 View More
Rental UHF DMR Digital and Analog Walkie Talkie


Model: Swiftcom SC-680


Package includes:
Antenna
Belt Clip
2200mAh Lithium Ion Battery
Earpiece with PTT Button
Single / Multi-charger with Adaptor
Pelican case
1 of 1
View More
Rental of 16 Channels Ultra Thin 2 Way Analog Handheld Radio


Model No: Swiftcom SC-1410


Package includes:
Handset
Belt Clip
1500mAh Li-Ion battery
Earpiece with PTT Button
Micro usb cable with Adaptor
Pelican case
1 of 1
View More
Rental 16 Channels UHF DMR Digital and Analog Portable Radio


Model No: SC-280


Package includes:
Antenna
Belt Clip
2000mAh Lithium Ion Battery
Earpiece with PTT Button
Charger with AC Adaptor
Pelican case
1 of 1
View More
Rental of 4G LTE Island Wide Walkie Talkie

Model: Swiftcom SC-77

Package includes:
Handset
Simcard
Antenna
4200mAh Li-Ion Battery
Belt Clip
Earpiece with PTT Button
Micro USB Cable and USB Adaptor

1 of 1
View More
Rental of 50 Ch Wireless Audio Tour Guide System – Master Transmitter<br><br>
Model No: Swiftcom SC 2402<br><br>
Package includes:<br>
Handset<br>
Built in 1500mAh Li-Ion Battery<br>
Microphone headset with earpiece<br>
Lanyard<br>
USB cable with 3.5mm DC port and Adaptor
1 of 1
Rental Swiftcom SC 2402 (M)
View More
Rental of 50 Ch Wireless Audio Tour Guide System – Receiver

Model No: Swiftcom SC 2402 (Receiver)

Package includes:
Handset
Built in 1500mAh Li-Ion Battery
Earpiece
Lanyard
USB cable with 3.5mm DC port and Adaptor

1 of 1
Rental Swiftcom SC 2402 (R)
View More
Rental 50 Ch Wireless Audio Tour Guide System – Vice / Slave Transmitter<br><br>
Model No: Swiftcom SC 2402<br><br>
Package includes:<br>
Handset<br>
Built in 1500mAh Li-Ion Battery<br>
Microphone with earpiece<br>
Lanyard<br>
USB Cable with 3.5mm DC port and Adaptor
1 of 1
Rental Swiftcom SC 2402 (S)
View More
1 Master & 5 Remote Headsets for 2-Way Communication

True Wireless Headset, No Bodypack
Padded Ear Cushions, HUB Included
1500′ 2-Way Operating Range DECT Technology for Stability & Security
Battery Life: 10-Hr Master, 13-Hr Remote
Instant Pairing, Easy to Use
Includes Batteries & Charger
Rated IP63 for Dust and Water Resistance
Expandable to 15 Headsets

1 of 1
Rental CAME-TV KUMINIK8 - Single Ear 5 Pack
View More
1 Master & 5 Remote Headsets for 2-Way Communication

True Wireless Headset, No Bodypack
Padded Ear Cushions, HUB Included
1500′ 2-Way Operating Range DECT Technology for Stability & Security
Battery Life: 10-Hr Master, 13-Hr Remote
Instant Pairing, Easy to Use
Includes Batteries & Charger
Rated IP63 for Dust and Water Resistance
Expandable to 15 Headsets

1 of 1
Rental CAME-TV KUMINIK8 - Dual Ear 4 Pack
Rental
Swiftcom SC-F1
Rental 16 Ch PMR446 UHF Analog License Free Transceiver
Model: Swiftcom SC-F1
Package includes:
Antenna, Belt Clip, 2000mAh Lithium Ion Battery, Earpiece with PTT Button, Pelican case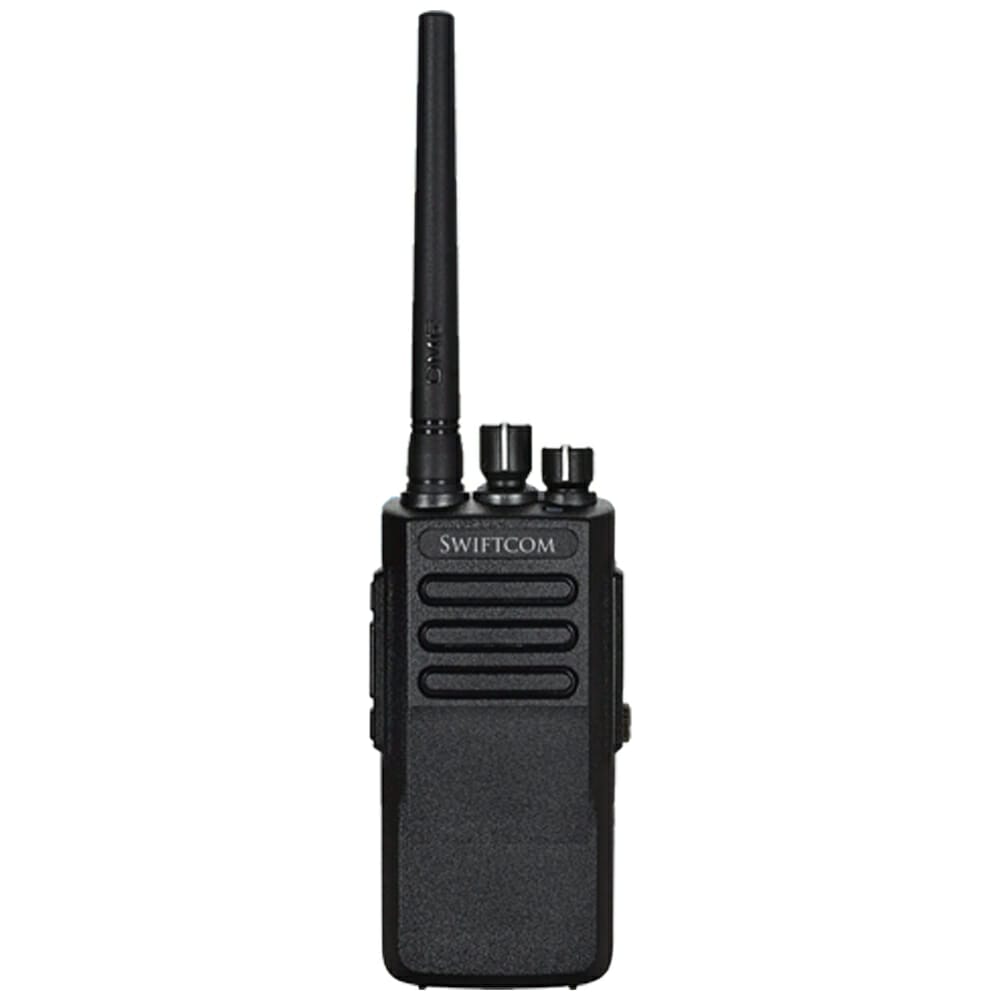 Rental
Swiftcom SC-680
Rental UHF DMR Digital and Analog Walkie Talkie
Model: Swiftcom SC-680
Package includes:
Antenna, Belt Clip, 2200mAh Lithium Ion Battery, Earpiece with PTT Button, Single / Multi-charger with Adaptor, Pelican case
Rental
Swiftcom SC-1410
Rental of 16 Channels Ultra Thin 2 Way Analog Handheld Radio
Model No: Swiftcom SC-1410
Package includes:
Handset, Belt Clip, 1500mAh Li-Ion battery, Earpiece with PTT Button, Micro usb cable with Adaptor, Pelican case
Rental
Swiftcom SC-280
Rental 16 Channels UHF DMR Digital and Analog Portable Radio
Model No: SC-280
Package includes:
Antenna, Belt Clip, 2000mAh Lithium Ion Battery, Earpiece with PTT Button, Charger with AC Adaptor, Pelican case
Rental
Swiftcom SC-77
Rental of 4G LTE Island Wide Walkie Talkie
Model: Swiftcom SC-77
Package includes:
Handset, Simcard, Antenna, 4200mAh Li-Ion Battery, Belt Clip, Earpiece with PTT Button, Micro USB Cable and USB Adaptor
Rental CAME-TV
KUMINIK8 - Single Ear 5 Pack
1 Master & 4 Remote Headsets for 2-Way Communication
True Wireless Headset, No Bodypack Padded Ear Cushions, HUB Included 1500′ 2-Way Operating Range DECT Technology for Stability & Security
Battery Life: 10-Hr Master, 13-Hr Remote Instant Pairing, Easy to Use Includes Batteries & Charger Rated IP63 for Dust and Water Resistance Expandable to 15 Headsets
Rental CAME-TV
KUMINIK8 - Dual Ear 4 Pack
1 Master & 3 Remote Headsets for 2-Way Communication
True Wireless Headset, No Bodypack Padded Ear Cushions, HUB Included 1500′ 2-Way Operating Range DECT Technology for Stability & Security
Battery Life: 10-Hr Master, 13-Hr Remote Instant Pairing, Easy to Use Includes Batteries & Charger Rated IP63 for Dust and Water Resistance Expandable to 15 Headsets
Rental
Swiftcom SC 2402 (M)
Rental of 50 Ch Wireless Audio Tour Guide System – Master Transmitter
Model No: Swiftcom SC 2402
Package includes:
Handset, Built in 1500mAh Li-Ion Battery, Microphone headset with earpiece, Lanyard, USB cable with 3.5mm DC port and Adaptor
Rental
Swiftcom SC 2402 (R)
Rental of 50 Ch Wireless Audio Tour Guide System – Receiver
Model No: Swiftcom SC 2402 (Receiver)
Package includes:
Handset, Built in 1500mAh Li-Ion Battery, Earpiece, Lanyard, USB cable with 3.5mm DC port and Adaptor
Rental
Swiftcom SC 2402 (S)
Rental 50 Ch Wireless Audio Tour Guide System – Vice / Slave Transmitter
Model No: Swiftcom SC 2402
Package includes:
Handset, Built in 1500mAh Li-Ion Battery, Microphone with earpiece, Lanyard, USB Cable with 3.5mm DC port and Adaptor
BOOK ONLINE
RENTAL BOOKING FORM